Meet Pebble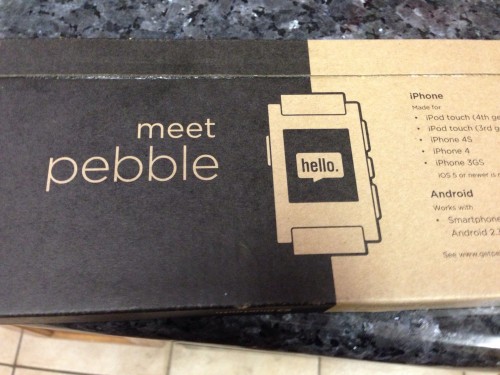 I got the Pebble Smart Watch a couple of weeks ago, and I'm really enjoying it. It's a watch that connects to your smart phone and lets you get your notifications like text, emails, and phone calls on your wrist without digging out your phone.
It lasts a really long time, about 9 days before I had to recharge it, and it charges with a little magnetic connector. It has lots of watch faces and apps already, thanks to its SDK and developer community. I'm really partial to the calendar face pictured below.
I haven't worn a watch since 2006, but I'm already used to it again, for what it provides me. Check out the additional pictures below. I changed out the default rubber strap for a NATO strap.
More Pictures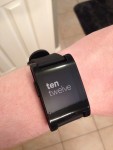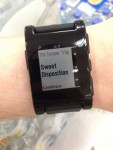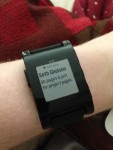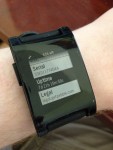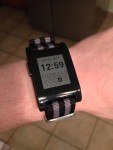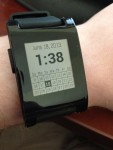 ---